AMS is the go-to partner for the supply of specialist automotive expertise across Europe.
We have a team of over 100 automotive experts helping automotive manufacturers and dealers increase sales and profits across 30 different Countries.
You'll find AMS deploying and managing New and Used Car Field Sales Teams, Dealer Development Managers, Used Car Specialists, Auditors, Experts in Training and Coaching, Marketing Managers, Brand Communication experts, Social Media Managers, Motorcycle Specialists and much more.
Here's why
We appreciate tough performance targets. We're at our best when we help our clients and the people we work with become successful.
We like to challenge the status quo and we deliver innovative ideas and solutions that improve customer satisfaction, sell cars and drives profits.
Here's how
We recruit the very best automotive talent in the local market. We train our people well and we manage them very closely.
We make sure they have the tools required to achieve our clients' business objectives. When they hit the target, we reward them well. This keeps us all motivated and highly focused.
Above all else, we are a fun, challenging and an engaging business to work with.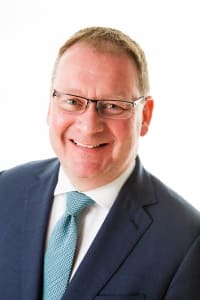 Despite our size and reputation, you may not have heard of AMS. This is because we put our client's success ahead of our own.
We have been working with Automotive Manufacturers and Dealers for over 30 years.
We started developing used car programmes for most of Europe's major automotive manufacturers in the early '90s. Today we offer more people, products and services than at any time in our history.
If you need a specialist team, on either a short or long-term assignment, we will recruit, train and manage the very best automotive talent available.
We don't use sub-contractors. Every AMS employee is on our headcount and deployed through our extensive network of local branch offices both here in the UK and across Europe. We are registered as an employer in every market we operate in and tax and social security payments are made locally.
Manufacturers are turning to partners like AMS to deploy Dealer facing field people and internal support teams because they can set us sales targets and reward us when we achieve the objective.
We let manufacturers do what they are good at, designing, building and marketing cars. The rest, you can leave to us. 
Deploying an AMS team offers considerably more flexibility and business advantages than hiring people yourself.
We are on a personal journey to deliver service excellence to our clients.
By finding and deploying talented individuals we ensure our business delivers integrity, an engaging management style and real-world, operationally effective solutions that increase sales and profits.
If you would like to meet us, we would be delighted to visit your organisation. Irrespective of where you are in the world, we enjoy working with creative and talented people and we won't charge a service fee for working together on some early ideas to help shape the future.
Darren Atkin
Managing Director
Products and Services
to help you increase sales and profitability
We offer a wide ranges of products and service to support automotive manufacturers and dealers grow their business, increase sales and profitability and deliver excellence in customer care.
Trusted by the world's leading
Automotive Brands
See what we are doing for our clients
I'm the newest member of the head-office team here in the UK.  Although I'm a qualified bookkeeper, my previous experience in automotive was running company car fleets.
My biggest fleet was over 100 vehicles from brands like BMW, Mercedes-Benz, VW and Vauxhall.
I've now joined Anne's team and will support our employees across Europe with their general enquiries about all things finance.  When I'm not working, you'll find me looking after my family and making sure we all stay fit, active and healthy.
I'm looking forward to getting to know the AMS teams and working with our partner agencies across Europe for payroll salary and tax compliance purposes.
Finance is exciting. In fact, I'm responsible for our commercial relationship with payroll partners, lawyers and tax specialist in over 30 markets.
AMS always complies with the local labour code in the countries in which we operate and employee tax is always paid locally.
I am also here to support our employees with any, and I mean any, questions they have concerning their tax and social payments.
Here's a bold statement: I don't think anyone else knows as much as we do about operating a fully compliant business across so many markets!
Similar to Portugal, we employee over 20 automotive specialists across the Scandinavian region.
I head the team helping BMW dealers sell more used cars through the BMW Premium Selection and MINI NEXT used car programmes.
We also offer various automotive services and employ many people across the region in specialist positions. This includes the regional Business Sales team working with Opel dealers and small business customers.
We are also investigating our own Fleet Service Centre to help our manufacturer clients manage their own vehicle fleets.
We are being innovative in our thinking and pushing the boundaries of what partners like ours provide.
AMS is a big company operating in multi-markets supporting a wide range of specialist automotive assignments. However, we would like you to think of us a small business.
Everything we do revolves around supporting our clients and we always get this right. If we didn't, I wouldn't sleep at night.
We are very flexible with the services and solutions we offer. We don't need shareholder approvals to invest, we just do it. In fact, we are not funded by banks or credit facilities, we reinvest our profits back in our business and our people.
If you put your faith in AMS, I can assure that we'll achieve the objectives you set for us.
While we employee specialist teams on long-term projects, used car development, profit improvement and sales makers, and we also employ many people on specialist assignments – Brand Managers, Dealer Marketing Specialists, CRM, Press Relations, Pool Car Management, Electric Vehicle Specialists – the list is growing.
I head up this important part of our business. It's my job to add great people to our team, then look after these employees, agree on KPI targets with our clients and help our people achieve their objectives.
More than simple outsourcing (prohibited in many European markets), AMS people deliver a specialist service or specific assignments. I make sure we comply with the various local labour codes in respect of off-headcount employees, and that we deliver a measurable service, as opposed to a 'hired hand' we never speak with.
I get to engage with a network of candidates in many countries to participate in the various teams and special events we run for our people. If you join AMS, you join the family!
We employ over 20 automotive specialists in Portugal for various brands on a wide range of assignments. Working with Gareth, I coordinate operations locally.
I'm assigned to BMW on the Premium Selection and MINI NEXT used car programmes. I have a team of 4 dedicated to helping dealers sell more cars and improve profits. I think we have the most successful used car programmes in Portugal.
We have recently launched the Rhino VIP Event and this is selling a lot of cars. We also helped UK sales video provider CitNOW launch their products with BMW Portugal. In fact, we brought video to Portugal before any other brand had even considered using it.
Congratulations to BMW for being the first Brand to launch video as part of the dealer sales process.
Thinking about joining AMS
Why not register your CV with AMS? We have a wide range of assignments and we are always looking for the top talent in the car industry. Please upload your CV using the contact form on Upload CV tab.
Registering your CV with AMS means we'll stay in touch.
We are engaged on a wide range of automotive assignments and we are always looking to recruit the most talented automotive professionals.
Our automotive specialists have built their careers with manufacturer or dealer experience
– if this is you, please get in touch.
AMS undertakes to comply with Data Protection Regulations (GDPR) and we would like to explain how we treat your data when applying for a job with AMS. Please click here(
PDF) to review our policy before submitting your CV:
Meet Business Sales Manager Hristo Matev from Bulgaria
A message to new employees
We only employee the most talented automotive specialists, and your career is extremely important to us.
If you join AMS, you can expect to receive regular training and on-going support from your AMS programme director.
Working together, we will achieve our client's objectives, accurately report our progress and, at the same time, help you develop your automotive expertise and fulfil your potential.
Working with AMS will give you the opportunity to support some of Europe's leading automotive manufacturers and dealers. In fact, many of our automotive specialists go on to join our manufacturer partners with some now holding senior management positions.
It does not matter where you are working for AMS – from Helsinki to Lisbon, from Izmir to Paris, you will receive a local language AMS employment contract.
Your employment contract with AMS will be regulated by your local labour code and all local employment conditions apply.
You will be paid locally. All your tax and social security payments will be paid locally through our extensive network of European tax compliance and payroll partners.
Our teams tell me that working for AMS is exciting, rewarding and good fun.
Just like our clients, we welcome all talented people, regardless of age, race, gender or disability so, if you are thinking of joining us and want to talk, I'd be delighted to get to know you.
Feel free to upload your CV, or contact me personally at any time.
Darren Atkin
Managing Director
Your access to the following:
DealerBook Pro – The Online Used Car Development Tool
Dealer Visits Reports & Action Plan
Access the AMS Used Car Development Tool Box
Access to the Fleet Sales Tool Box
Assignment Reports & KPIs – tracking your project
Field Itineraries – Where are your team
AMS UK: Head Office
Grenville Court
Britwell Road
Burnham
Bucks SL1 8DF
Tel: +(44) 1628 667668
AMS France: European Head Office
AUTOMOBILE MARKETING SYSTEMS SARL
40 rue de l'Est
92100 Boulogne-Billancourt

You can send a message right now using the our contact form below.